We are proud to announce that Azara Crew Agency has signed the Agreement on the allocation of grants for the purpose of digitalization and digital transformation. This will enable the development of a new digital solution for Azara that will facilitate our business activities for our partners and clients, as well as seafarers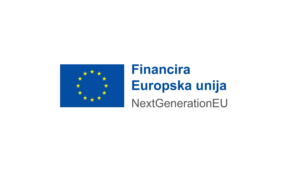 On June 1st, 2023, Azara Adria d.o.o. signed the Agreement on the Allocation of Grants as part of the National Recovery and Resilience Facility.
The project "Uvođenje novog načina poslovanja za društvo Azara Adria d.o.o.", NPOO.C1.1.2.R3-I3.01.0095 will enable the company Azara Adria d.o.o. digitalization of outdated business models and processes, with the purpose of digital transformation and strengthening of digital skills of employees and owners, as well as strengthening of the company's market position, growth of productivity and client satisfaction.
"The software we currently use does not allow the flexibility that we want to achieve. Therefore, due to the needs of our agency, partners and clients, as well as our seafarers, we have decided to create a customized online solution. In addition to improving current processes, we aim to make the software as interactive as possible, which will facilitate our business activities, in addition to simplifying the user experience for our end users – seafarers. "
Azara Crew Agency is a private-owned and managed agency focused on providing skilled candidates for the merchant navy and offshore sector. Since the company's founding in 2012, Azara has been operating in the premises of the iNavis Center in Šibenik, a joint Croatian-Norwegian project, with the goal of connecting the two country's maritime sector.
"Despite this original mission, today we cooperate with many respectable international partners and clients in the offshore and renewable energy sector. We are proud to provide an individual approach to each of our partners and clients. Thanks to our vast market knowledge and dedication, we have built a strong reputation among Croatian seafarers."
Azara Crew Agency is part of the Azara Adria d.o.o. Group, which consists of Pomorac.hr, the first and only specialized maritime news site for seafarers in this part of Europe, and the direct-employment agency Eva Employment.
The duration of the project is 18 months. Total value of the project is 80,655.64 EUR, and the total amount of grants is 39,439.10 EUR.